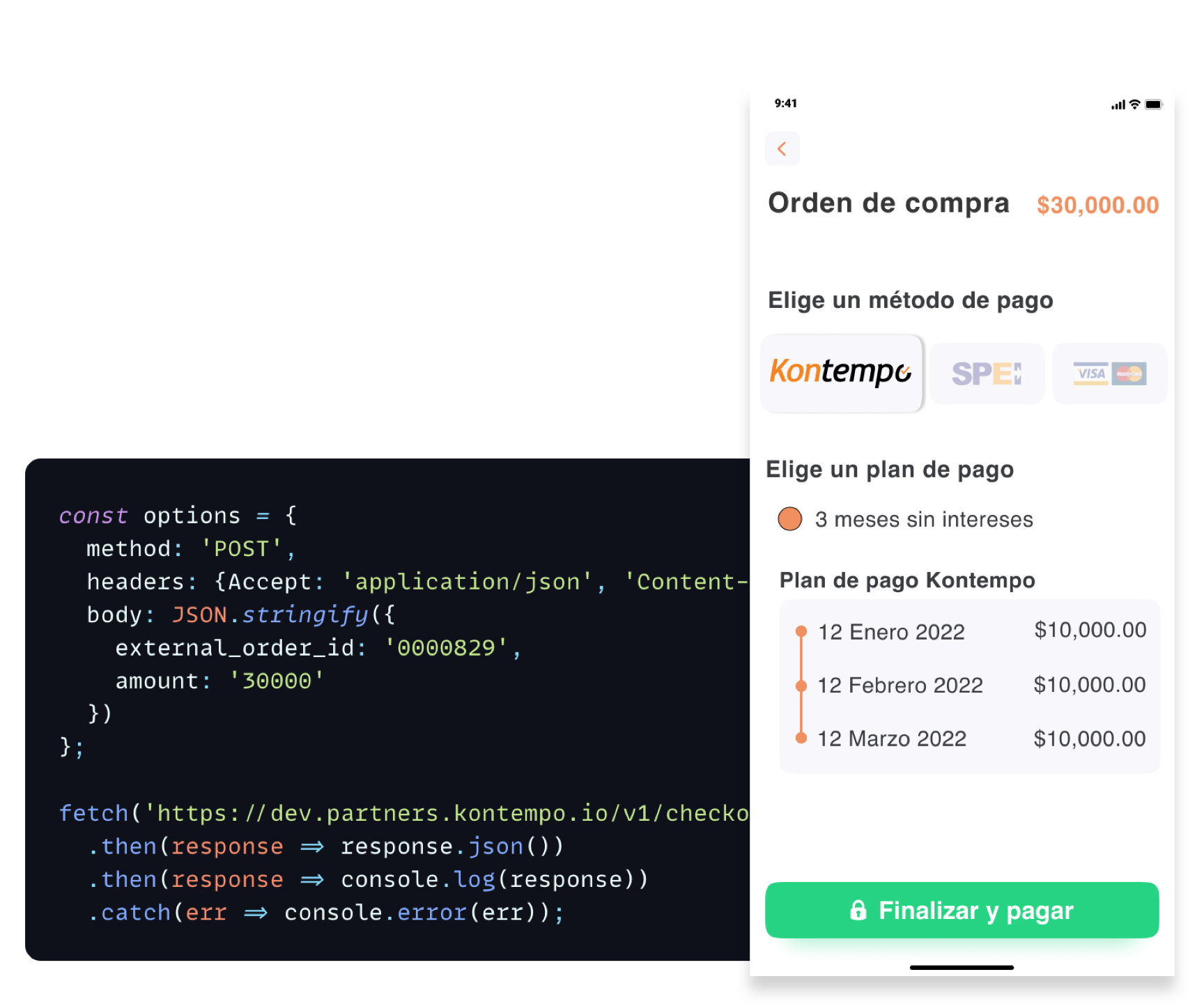 Integrate Kontempo into your B2B sales channels
Welcome to the Kontempo developer hub. You'll find comprehensive guides and documentation to help you start working with Kontempo as quickly as possible.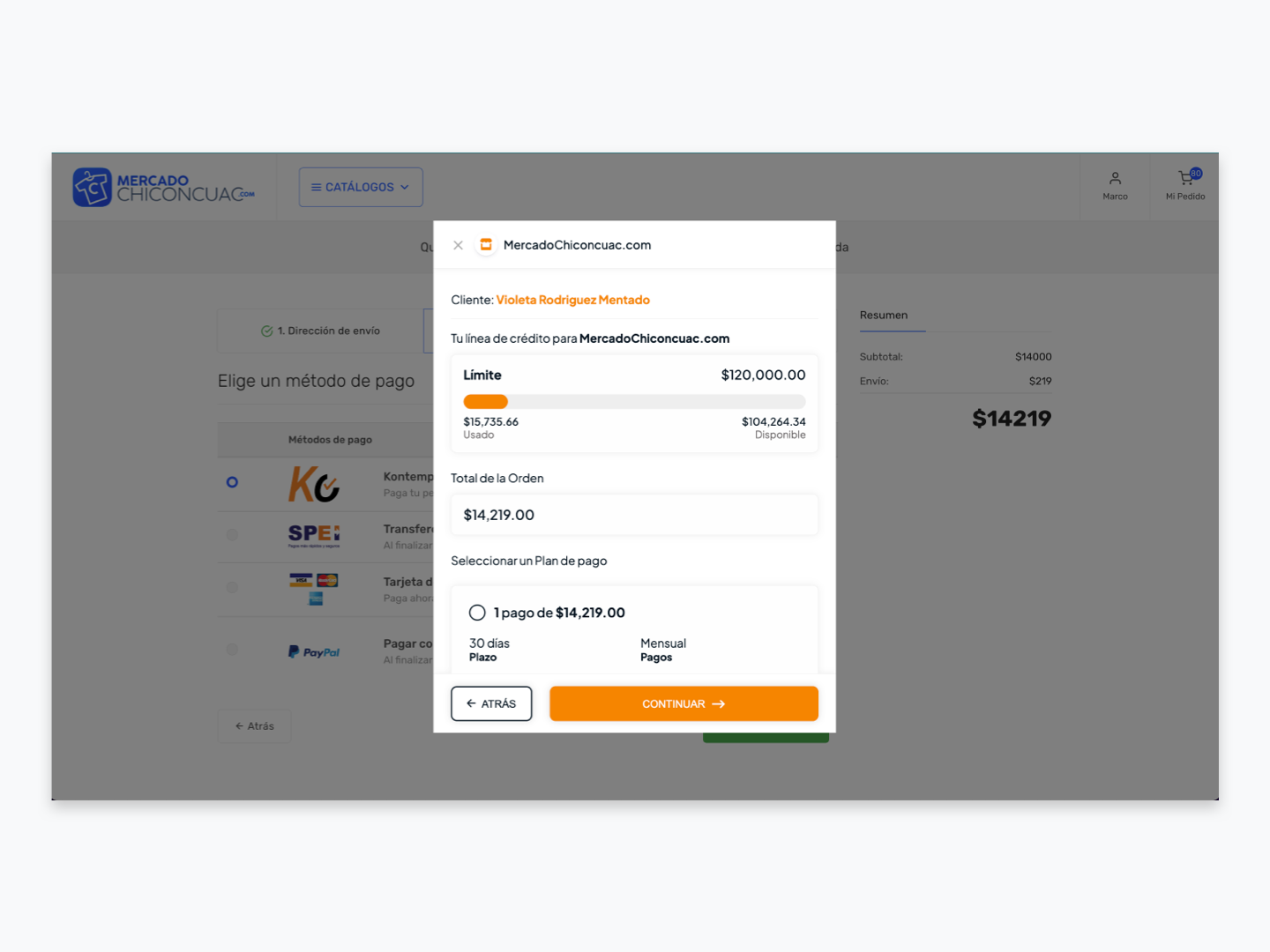 Send your customers to a Kontempo-hosted checkout page to pay. Integrate using Kontempo's Javascript SDK.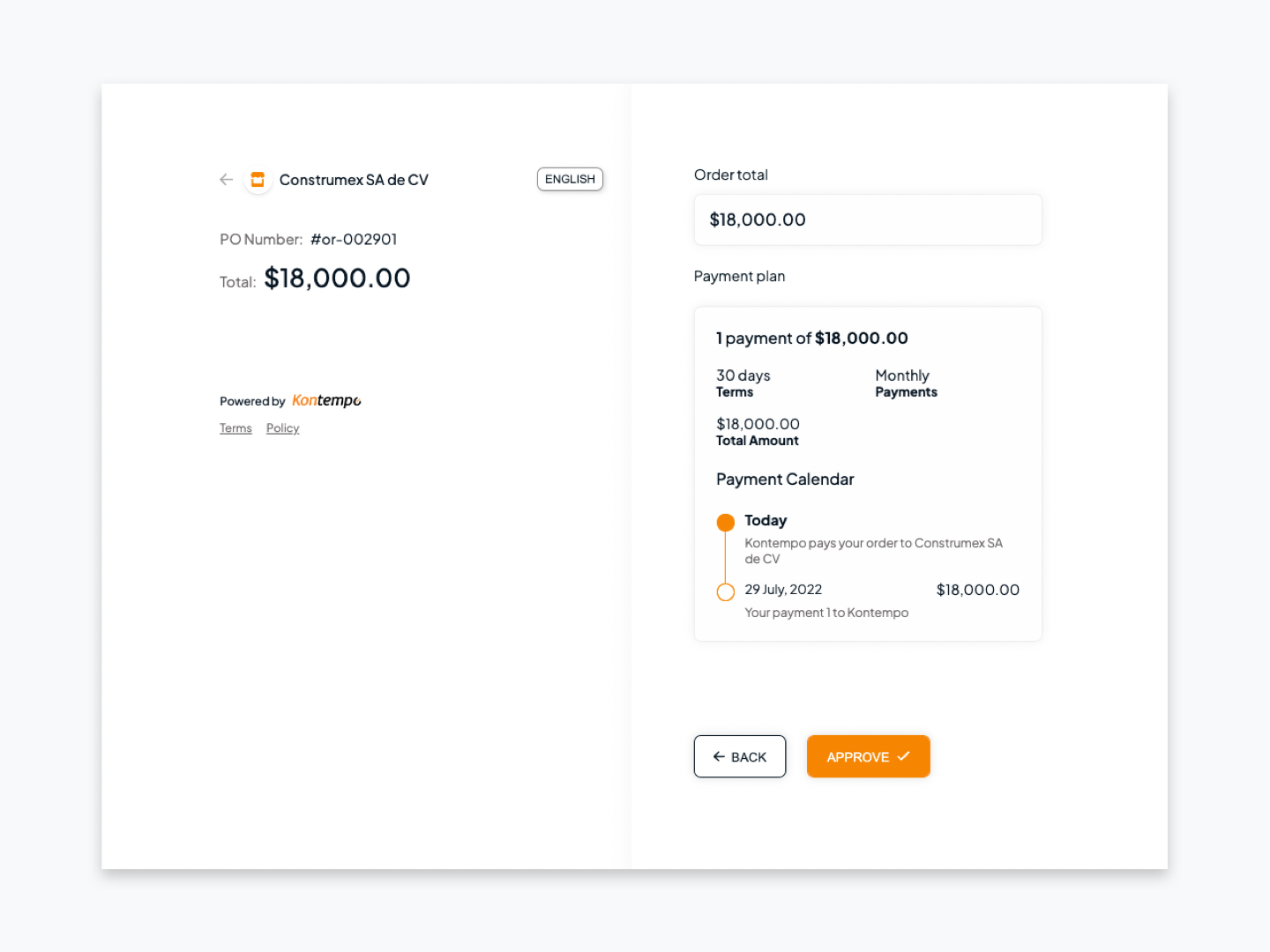 Payment link
You don't need a website to accept payments with Kontempo. You can share a payment link with your customer so they can approve the payment for an order.